Tadpoles
We know that nothing is more important to a parent than the security of their children and their children's information. That is why we utilize the communication system, Tadpoles, to allow safe and secure sharing from provider to parent.

While a phone app is available, Tadpoles uses email as the primary means of communication. Parents, grandparents, aunts, and uncles can play videos, share photos, or communicate with a staff member directly from their preferred email account.
With our Tadpoles app and emails, parents don't have to wonder about how much lunch their kiddo ate or what they did all day.
Upon check-out, parents will receive a daily report via email of their child's activities. This includes information on meals, snacks, bathroom, activities and snapshots, as well as any teacher's notes. Teachers also have the ability to send out snapshots throughout the day.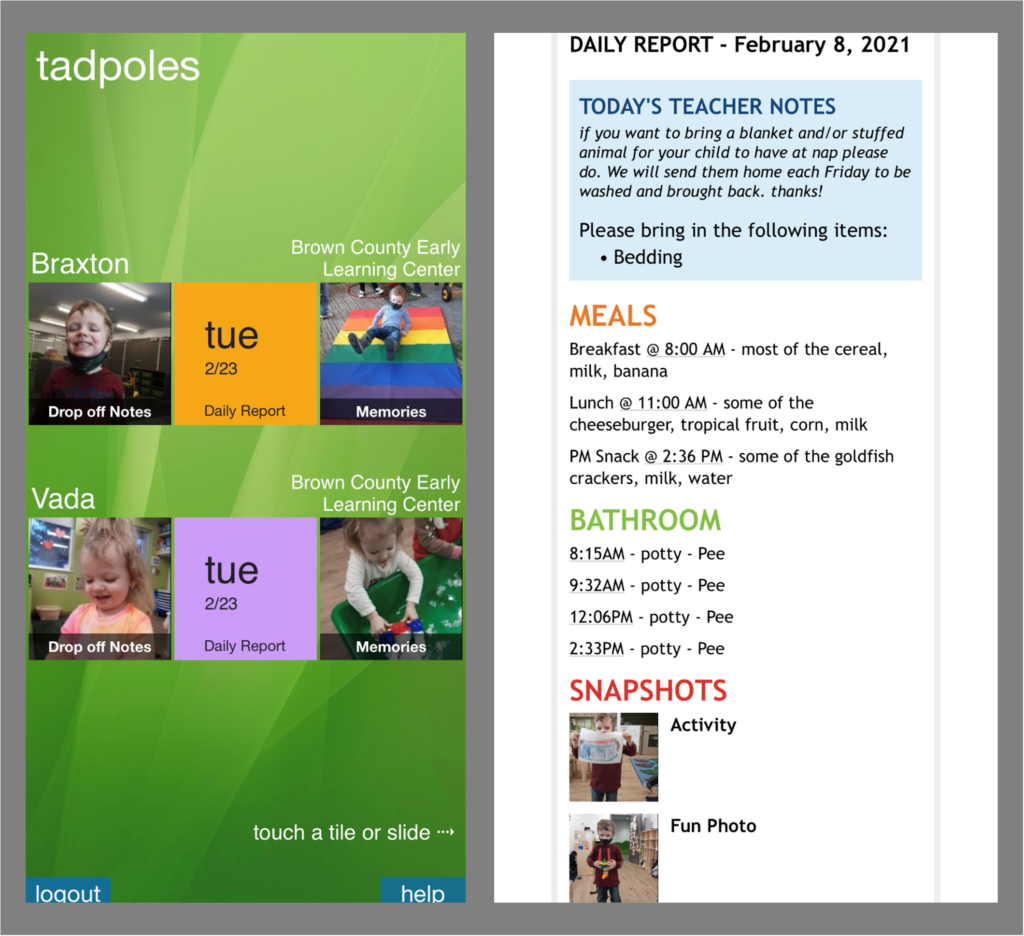 Download the Tadpoles app today! For information on enrolling in email notifications, please contact Connie Ward at [email protected].
---
Newsletters